53 Feet Custom Skeleton Semi Trailer Epidemic Prevention Container Running Gear Offline
At the beginning of August, Standard Automobile (Guangdong) Co., Ltd participated in the design and production of two 53 feet customized skeleton semi trailers at the request of Guangzhou Medical Cabin Company. The trailers will be sent to the severely affected areas as special running gear for epidemic prevention containers, which will be integrated with medical containers to become mobile epidemic prevention workstations. Against the backdrop of the severe epidemic, it only took our company 14 days to mobilize all the technology and production power from design to production.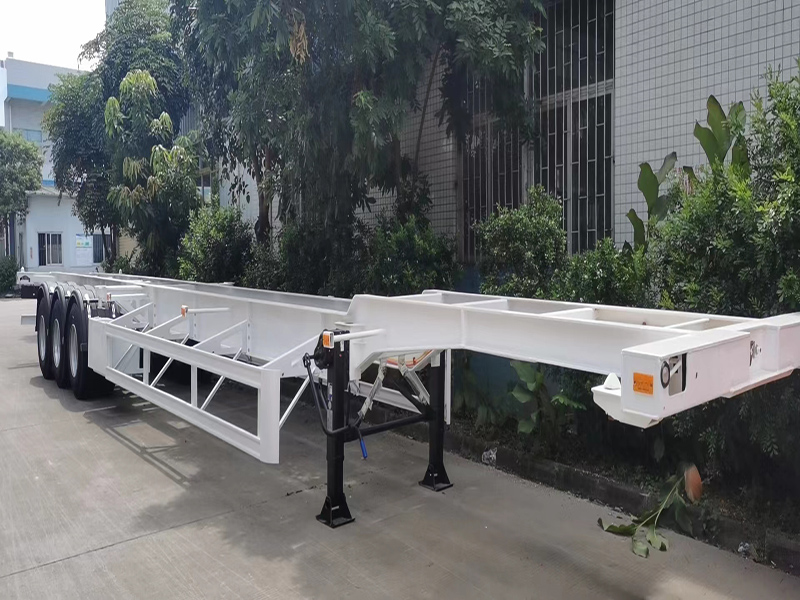 The trailer's external dimension is 16437 x 2480 x 1445 mm, white color frame, 8 locks, 10 tons widened hoofed axle, with three axis air suspension, hydraulic legs and ABS system.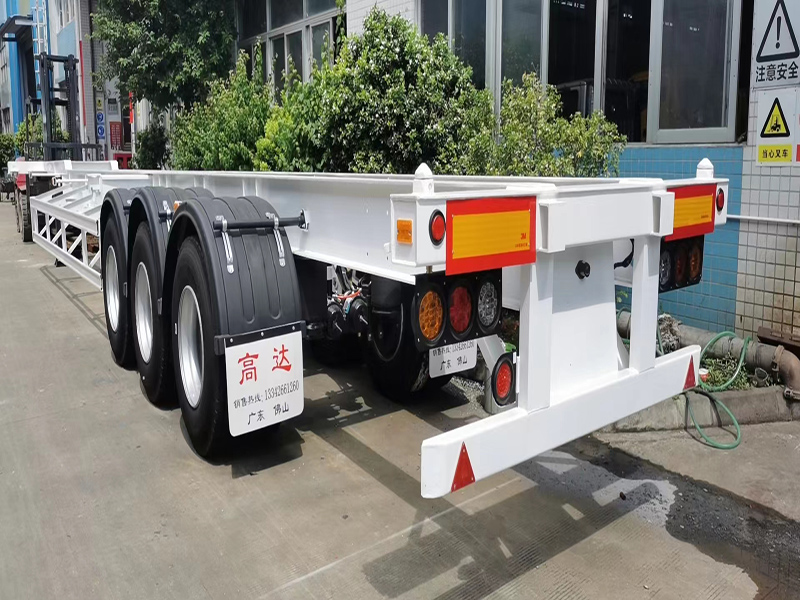 Standard Automobile (Guangdong) Co., Ltd. is committed to research, development and production of all kinds of customized semi trailers and special vehicles, based on Foshan, around the Pearl River Delta, facing whole China, and strive to meet the personalized needs of all kinds of customers to the greatest extent, while trying to solve the transportation problems of all kinds of special equipment and containers.