The 25 Feet American Container Trailer Rolled Off the Assembly Line Smoothly
Time:2020-08-19
Views:209
In August, two sets of 25 feet American container trailer prototypes rolled off the production line as scheduled, passed tests and were shipped to the United States.It is reported that the size of the trailer is 7751x2480x2050 mm (LxWxH), in accordance of the customer's site use demand for customized design and production, is expected to achieve mass production in the future.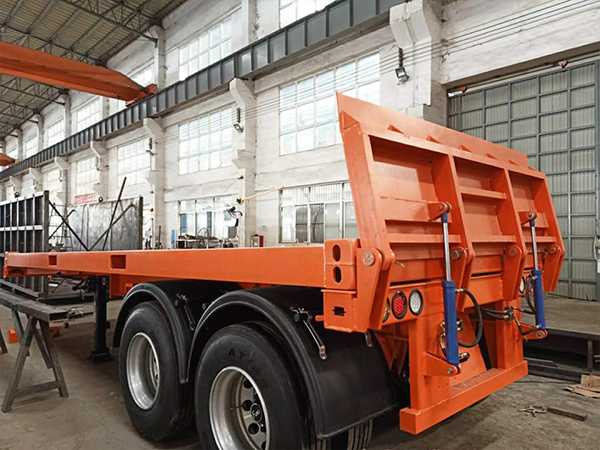 As for the 25 feet American container trailers, each of whom equipped with a customized flat rack container, can be used as a flatbed semi-trailer by aligning the container corner to the trailer corner lock, lowering it flat and locking it. Meanwhile, the rear of the container trailer is equipped with a 110V electric tail plate. When the tail plate is raised, its height is level with the trailer plate, which can effectively extend the carrying length of the trailer and adapt to a variety of use scenarios. In addition, the two American container trailers are connected by a bridge that connects them laterally through levers and bolts to form a large platform for transshipment of extra-large cargo.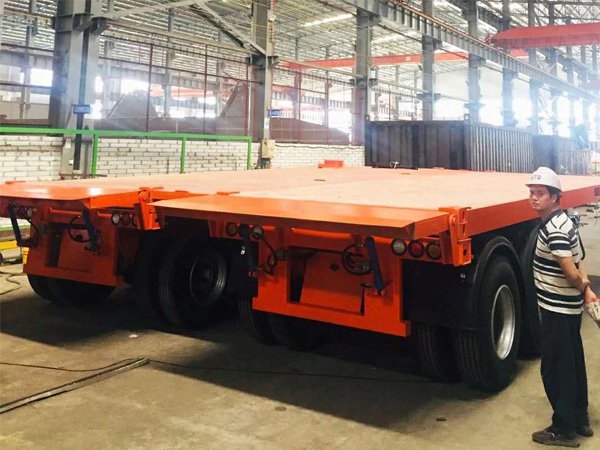 In terms of configuration, the 25ft American container trailer features a Fuwa axle, Michelin tires, Jost legs and king pins, and Wabco brand ABS and brake system. Standard Automobile (Guangdong) specializes in the production of all kinds of exportable container trailers and flatbed trailers, providing customers with personalized design and production services, mainly aimed at North America, Southeast Asia, the Middle East and Africa and other international markets.