A Smooth Rolling off the Production Line of the 40 feet Housing Container Structure
Time:2021-04-26
Views:172
In late April, a batch of 40 feet housing containers rolled off the production line in Standard Automobile (Guangdong) Co., Ltd. which have been sent to its cooperative company in Guangzhou for later decoration and installation. It is expected to be exported overseas in May and delivered to the end customers.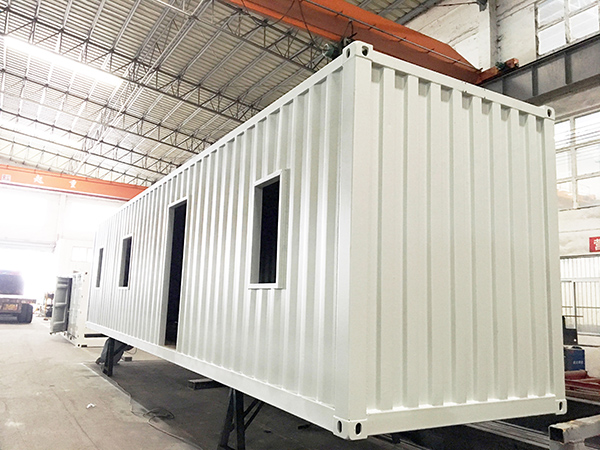 In terms of structure, the size of the container is 40 feet high cube size, 12192 mm in length, 2438 mm in width and 2896 mm in height. The whole container adopts standard 6 mm bending corner column, 2 mm front and rear end wall, 1.6 mm side wall, and the standard container back door is canceled. The floor adopts 28 mm standard marine container wood floor with a load of 2 tons. CSC certificates and nameplates are available.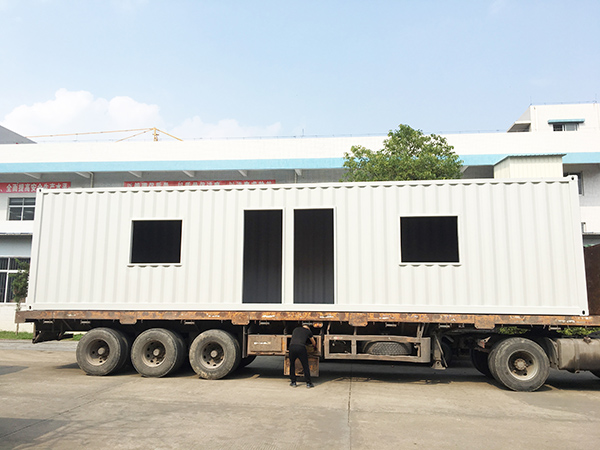 It is reported that the biggest highlight of the container is the bolted connection design of the side panels. After customers receive the containers, they can dismantle the side panels of several containers and splice them together after leveling to form a wider and more comfortable living space. When shipping out, just put the side plate back, tighten the bolt, make the sealant well, and then hoisted on the ship. The cost and mode of transportation are the same as that of a standard 40 feet shipping container, which can greatly save customers' transportation costs compared to the traditional way of shipping container houses on flat rack.