A Helping Hand in Agricultural Transport: Livestock Transport Van Trailer
Time:2020-11-28
Views:216
Recently, a new type of livestock transport van trailer designed and manufactured by Standard Automobile (Guangdong) Co., Ltd. for an agricultural breeding enterprise which is one of the top 500 listed enterprise groups in China. At present, the program is in the pilot stage of a prototype, after passing a series of professional tests, will be put into mass production and start to market. In the future, this new type of van trailer will have great potential in agricultural transportation, especially livestock and live poultry transportation.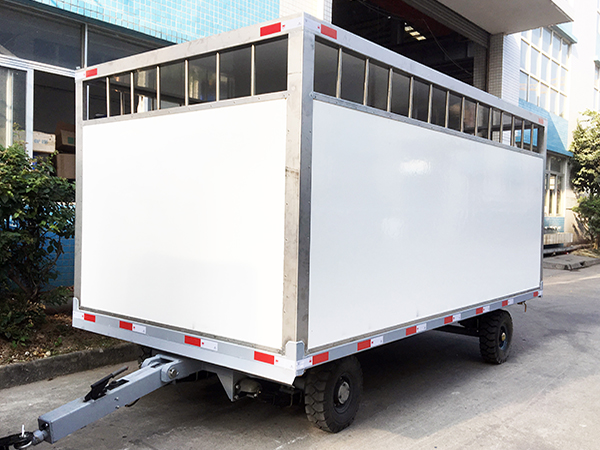 It is known that the overall size of the trailer is 5200 x 2200 x 2540 mm. Among which, the size of the compartment body is 4200 x 2200 x 1870 mm, the tare weight is about 1500 KG, and the payload reaches 5 tons. Compared with the large fence livestock transporter commonly seen on the market, the new trailer focuses on short-distance transport of poultry and livestock in various farms and is a non-road vehicle.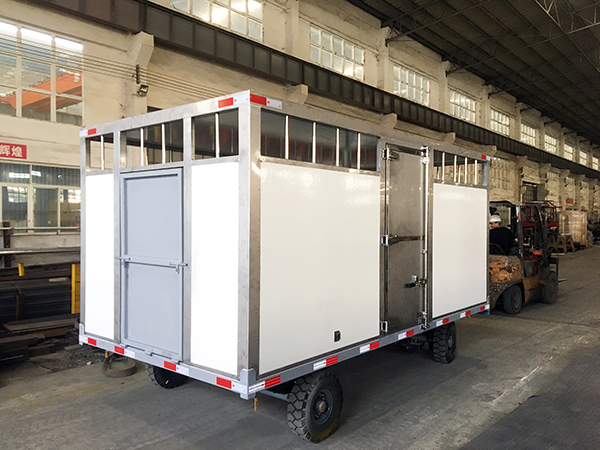 In terms of the structure of the compartment body, heat insulation and insulation layer are designed. The roof is equipped with a vent, and the floor is designed as an inclined panel at a certain angle, which is convenient for the collection and treatment of excreta and greatly reduces the time for workers to clean inside the compartment. In addition, the rear end of the compartment body is also equipped with livestock access corridor bridge. In terms of the running gear, the chassis equipped with structural functions such as collide brake and handbrake, all of which make it a light bi-axial agricultural trailer chassis.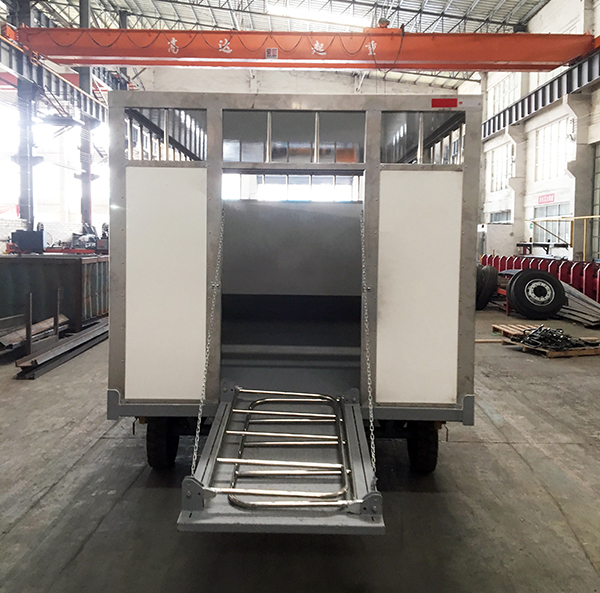 Standard Automobile (Guangdong) Co., Ltd. focuses on the design, development and production of customized semi-trailers and containers, and has provided products and transportation solutions for many enterprises in the Pearl River Delta and other regions in China. In addition to the non-road livestock transport trailers, we also involved in container farming, indoor farming and other fields. Our aim is to create a reliable, mass production, export of a diversified product line, to become a refined and global transport equipment supplier.