11 Meters Two Axles Communication Equipment Special Low Bed Trailer
After a week of rain and overcast weather, Foshan has finally had its first sunny day. On the morning of November 28, the workers of Standard Automobile (Guangdong) started work on time and did the safety check of the 11-meter low bed dedicated for two axles communication equipment before delivery. After making sure that there were no problems with the vehicle, they immediately loaded it and sent it to Henan for assembly and debugging with the communication equipment.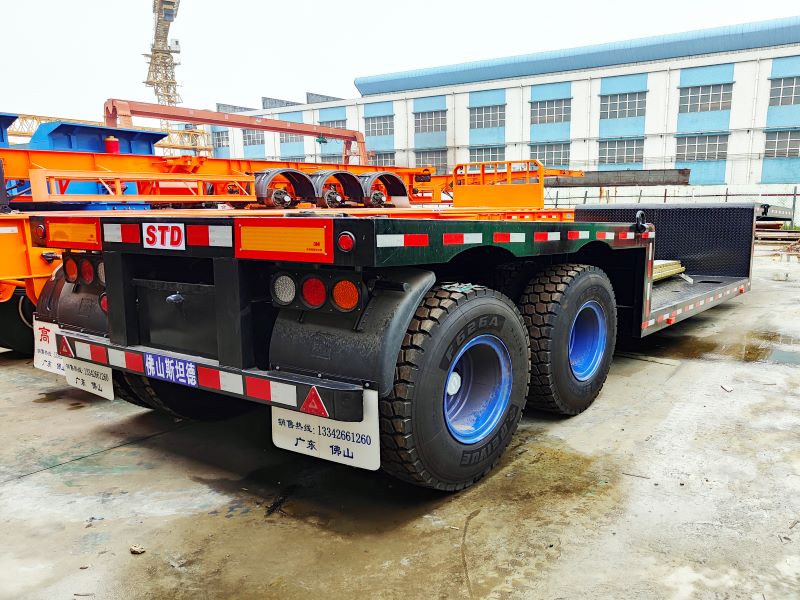 It is reported that the communication lowbed semi trailer is finally used in a high altitude area, where the temperature difference between day and night is large, cold and humid, and the environmental conditions are harsh. This requires the trailer to have a good "three prevention" performance, that is, "anti moisture, anti mold, anti salt spray". Therefore, the vehicle appearance is unified with black acrylic polyurethane paint, so as to avoid corrosion of the vehicle body in the above harsh environment.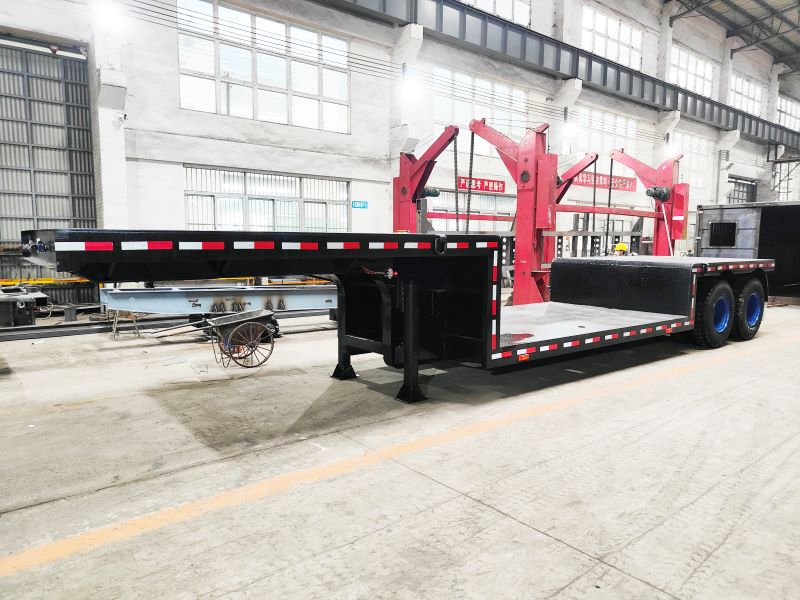 In addition, the overall dimension of the low bed is 11250 x 2641 x 1750 mm (LxHxW), the overall shape is "concave", equipped with L1 brand two axles air suspension, 12 ton axles with 12R20 steel wire tires, JOST brand landing gear (equipped with 4 self-leveling leg brackets). The tare weight of the trailer is about 5.5 tons, and the Max. Payload is more than 11 tons. The beam of the trailer is made of high-strength steel to ensure that the vehicle will not be easily damaged or cracked in the process of use.